Banks decrease their posted mortgage rates
November 21, 2014 | Posted by: Patrick Mulhern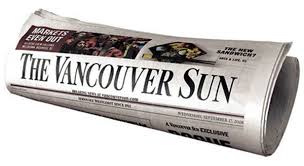 Interest rate alignment drops mortgage rates slightly
By Tracy Sherlock, Vancouver Sun November 20, 2014
Single-family home prices remained consistent across the Lower Mainland, except in Vancouver proper, where prices continue to rise.
Photograph by: Jason Payne , PNG
As the major banks became more aligned in their five-year interest rates, the cost of borrowing to buy a home dropped to the lowest point since The Vancouver Sun started the UDI/FortisBC Housing Affordability Index, now the UDI/Vancity Housing Affordability Index, in December 2012.
Three of the major banks, TD Canada Trust, RBC and CIBC all lowered their five-year rates to 3.24 per cent during the third quarter of 2014, statistical analysis provided to The Vancouver Sun shows.
While the last instalment of the affordability index in the second quarter of 2014 saw stable affordability, this quarter as the banks dropped interest rates, affordability has increased.
The index defines "affordable" as the percentage of households living in a region with the income required to qualify for the mortgage needed to own the property. Typically, a bank wants no more than 32 per cent of income going to housing if it is to provide a mortgage.
The index breaks Metro Vancouver into three areas: the city of Vancouver, Inner Metro (West Vancouver, North Vancouver, Burnaby, New Westminster, Richmond, South Delta, Coquitlam, Port Moody, Port Coquitlam) and Outer Metro (Surrey, Langley, North Delta, White Rock, Pitt Meadows and Maple Ridge).
Prices were flat for all new housing types in Outer Metro, including concrete buildings, wood-frame condominiums and townhouses. In Inner Metro and Vancouver proper, prices were up slightly for all new housing types. The price increases were most acute in Inner Metro and in Vancouver proper where new projects in more expensive areas came on the market.
Single-family home prices remained consistent across the Lower Mainland, except in Vancouver proper, where prices continue to rise and only one-10th of households in the city can afford the median single-family home.
In Vancouver proper, the minimum annual income required to purchase a new unit is $69,865, which is down nearly $4,000 from last quarter, for a new concrete condominium. For a single-family home, the minimum required annual income is $160,758, up $1,000 from last quarter, to buy the median priced single-family home, which costs $1.52 million, also up from last quarter.
For resale properties, the numbers are a bit more encouraging: the minimum required income for a resale property is $52,458, which would qualify a buyer for a wood-frame condo in Vancouver. That required income is down $6,000 from last quarter, due to the decrease in interest rates.
The index shows that just more than half of the population in Outer Metro can afford to purchase a single family re-sale home, while just 30 per cent of those living in Inner Metro are able to and just 10 per cent of those living in the city of Vancouver itself can buy a single family home there.
The numbers are slightly better for new townhouses, with 70 per cent of Outer Metro residents able to afford to buy, 52 per cent of Inner Metro residents and 24.5 per cent of Vancouver residents able to buy a townhouse in the city itself.
For new condominiums the number of people who can afford to buy is higher: in Vancouver itself it is 40 per cent, in Inner Metro 55 per cent for concrete and 63 per cent for wood frame, and in Outer Metro it is 75 per cent for wood frame and 74 per cent for concrete.

Read more: http://www.vancouversun.com/business/Interest+rate+alignment+drops+mortgage+rates+slightly/10400267/story.html#ixzz3JkHY4FJc
Share This Page On: