WORKING FOR YOU, NOT THE BANKS!
Markets Served: Vancouver, Lower Mainland
Finding the right home to suit your personal needs is complex enough. Did you know that there are over 40 lenders each offering up to 10 mortgage options. That is 400 different mortgage options available to you. And, they give each option a unique name so it is difficult to compare options from one lender to another.
Most Canadians have a general understanding of what a mortgage is and some of the basic terms, but when looking to make one of the most important financial and lifestyle decisions, it makes sense to speak to a specialist. When dealing with a legal matter you hire a lawyer. When you have a medical issue you see your doctor. So why would you not enlist a Mortgage Broker to assist you.
Our role is to narrow down the lenders based on options which are important to you and negotiate the terms for you. We are not one mortgage but hundreds of deals to the lender on a daily basis. With this buying power lenders offer terms through us based on our volume. Like anything these days, the higher the volume the better the terms. Lowest rate is not always the best mortgage. Many lenders offer special rates but have restrictive clauses which could end up costing you more interest or penalties in the end. We have your best interest in mind.
Contrary to common belief, a mortgage professional's services come at no cost to you (OAC), as we receive payment from the financial institutions for sourcing the mortgage and doing the administrative work to complete the mortgage transaction. Only in certain circumstances will a fee ever be charged, and this will always be disclosed up front so that you can make an informed decision about proceeding. We deal with major financial institutions, including chartered banks, credit unions, trust and insurance companies.
Before you make what is likely to be the biggest financial decision of your life, talk to us first, your mortgage professional.

You're unique, why shouldn't your mortgage be!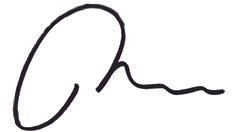 Share This Page On: