BC assessments have been mailed out
January 8, 2019 | Posted by: Patrick Mulhern
B.C. Assessment releases property assessments for Vancouver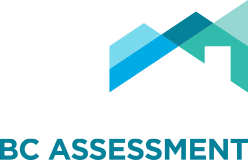 Crown property assessor B.C. Assessment recently released its property assessments for the Greater Vancouver area. In the coming days, owners of more than 529,700 properties throughout the Greater Vancouver region can expect to receive their 2019 assessment notices, reflecting the market value as of 1 July 2018.
B.C. Assessment's Greater Vancouver region includes much of Metro Vancouver such as the City of Vancouver, the North Shore, Burnaby, New Westminster and the Tri-cities with Belcarra/Anmore as well as the Sea to Sky area and Sunshine Coast.
Property assessments for other regions in British Columbia, including Vancouver Island, Fraser Valley, Northern B.C., Okanagan, and Kootenay, have also been released.
Property values in Greater Vancouver are showing signs of cooling as the real estate market softens in some areas. Overall, the Greater Vancouver region's total assessments increased from almost $904 billion in 2018 to about $947 billion this year. A total of $12.65 billion of the region's updated assessments is from new construction, subdivisions, and rezoning of properties.
'The majority of residential home owners within the region can expect a modest change compared to last year's assessment,' said Keith MacLean-Talbot, Deputy Assessor at B.C. Assessment. 'The single-family home market saw slight increases or decreases depending on the municipality.'
'It is important to understand that increases in property assessments do not automatically translate into a corresponding increase in property taxes. How your assessment changes relative to the average change in your community is what may affect your property taxes.'
Share This Page On: