Deferment and Alternative options
March 25, 2020 | Posted by: Patrick Mulhern

Payment options:
In this very uncertain time when the ability to make a living is on hold, we are faced with serious financial issues. The Federal government has a number of initiatives on the table and last week the big banks announced a mortgage deferral option. Now we all know they said up to 6 months deferment but what does that mean. First of all, deferment is not automatic for all borrowers. You have to call into the lender and request a deferment. They will take down information (possibly an application) and get back to you.
I would like to provide some alternatives if deferment is not approved by your lender.
refinance your current mortgage to a lower rate
refinance your current mortgage to extend the amortization
take equity out of your property to provide you with a cash reserve
add a home equity line of credit (HELOC)
Now, to make sure "deferment" is understood. You will not have to make your payment if deferment is approved but the lender will be adding interest onto your principal balance and you will be paying interest on interest (called capitalization). This sounds worse than it actually is as we are currently in a very low interest rate environment. I do think deferment is the preferential arrangement but if your lender will not approve or does not provide you with the terms you need then we can take a look at options listed above.
The last thing lenders and governments want are foreclosures so make sure to keep in close contact with your lender and keep them informed with where your finances are at. Do not assume that you can just go into arrears on your mortgage without clearing it with the lender first. Communication is key in these difficult times.
Now the wait times are very long currently as lenders are overwhelmed with current volumes so be prepared to wait and do not expect them to provide you with an answer on the spot.
I hope this provides you with some guidance and rest assured, you are not alone. We are all in this one together.
Regards,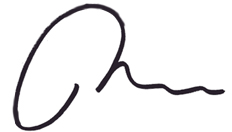 Share This Page On: